Spot the Right Talent
Within Minutes
Explainable AI-based platform that provides detailed and unbiased
screening of the candidates' profiles.

Let's make hiring easier for you and your applicants!
Accelerate Your Hiring Process
iVCV is an advanced xAI tool that provides a detailed CV and first impression analysis based on short videos.
Just check the simple graphical results and find a suitable candidate for your position.
Step 1
Step 3
Step 2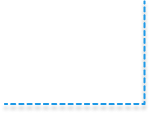 Recruitment in 3 Steps
Step 1
Candidate Records a Video
A candidate needs to record a short video CV talking about their skills and experiences. The video should be a minimum of 20 seconds and be as long as you need it to be.
Step 2
Automated iVCV Analysis
After the application is submitted, it will be automatically evaluated by the iVCV explainable AI algorithm. It usually takes just a couple of minutes to process the application.
Step 3
Recruiter Checks the Results
Just check the simple, graphical results and decide on what further steps to take.
Unbiased and Data-Driven Recruitment
iVCV's explainable AI is trained in an unbiased way to ensure an equal evaluation of the candidates' applications. The iVCV algorithm does not make a hiring decision in place of recruiters; rather, it provides recruiters with detailed and unbiased information to make a data-driven decision.
Automated Skills Extraction
iVCV automatically extracts skills candidates mention in their videos and conveniently presents them.
Graphic Results
iVCV's tool pays attention to what each candidate says and how they act and talk to create an explainable and understandable profile.
Instant Analysis
It takes only a couple of minutes to evaluate the application. You can evaluate as many applications as you want at the same time.
Efficient Validation
The first steps of the hiring process can be done just in several minutes. Include video interviews, additional questions, and psychological evaluation in the application form and get an efficient analysis of the full candidate's profile.
"Applying for a job with iVCV is as
easy as posting stories on Instagram"
CV Online Group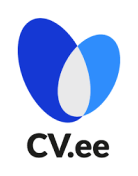 Resources
Recruitment Trends 2021: Improving The Process With AI
How AI Reduces Bias in Recruitment?
How to Hire Remotely